"Do you live in Vegas now or what?"  many people have asked me recently.
I will always call San Diego home, but I am addicted to Downtown Las Vegas.
Why?
Today I watched a drum circle of all ages in front of a praying mantis sculpture that shoots 20 foot flames and a shopping center built from recycled shipping containers with a Swiss Family Robinson tree house in the center.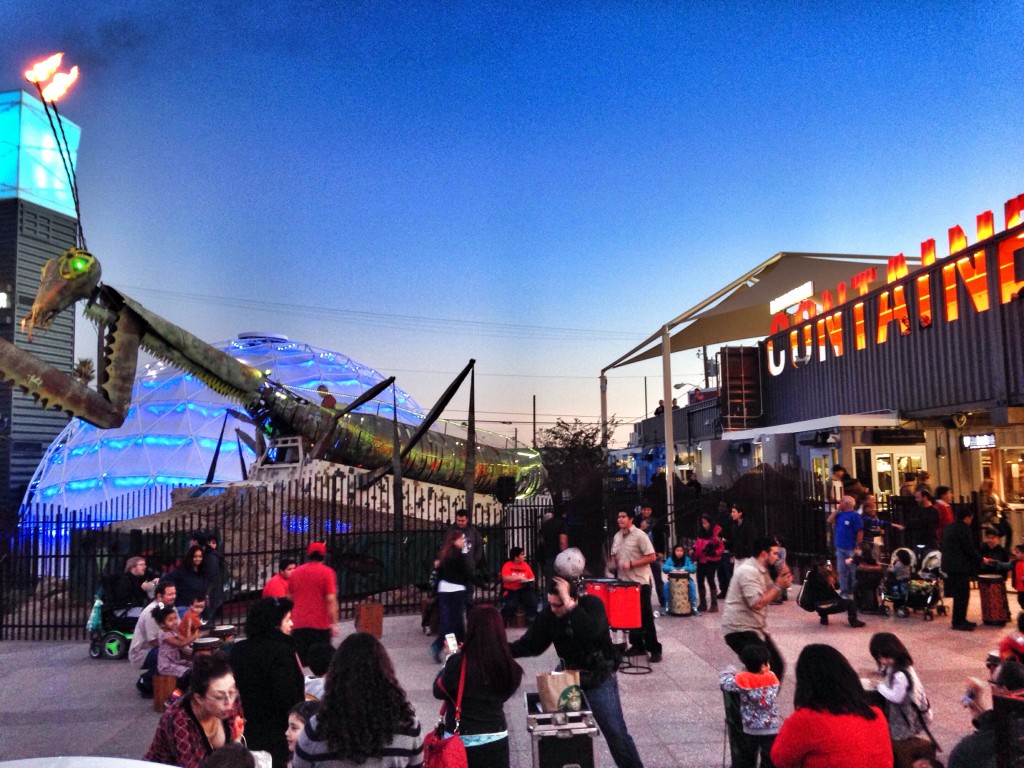 Two years ago when I first visited Downtown Las Vegas I was afraid to walk down this block alone.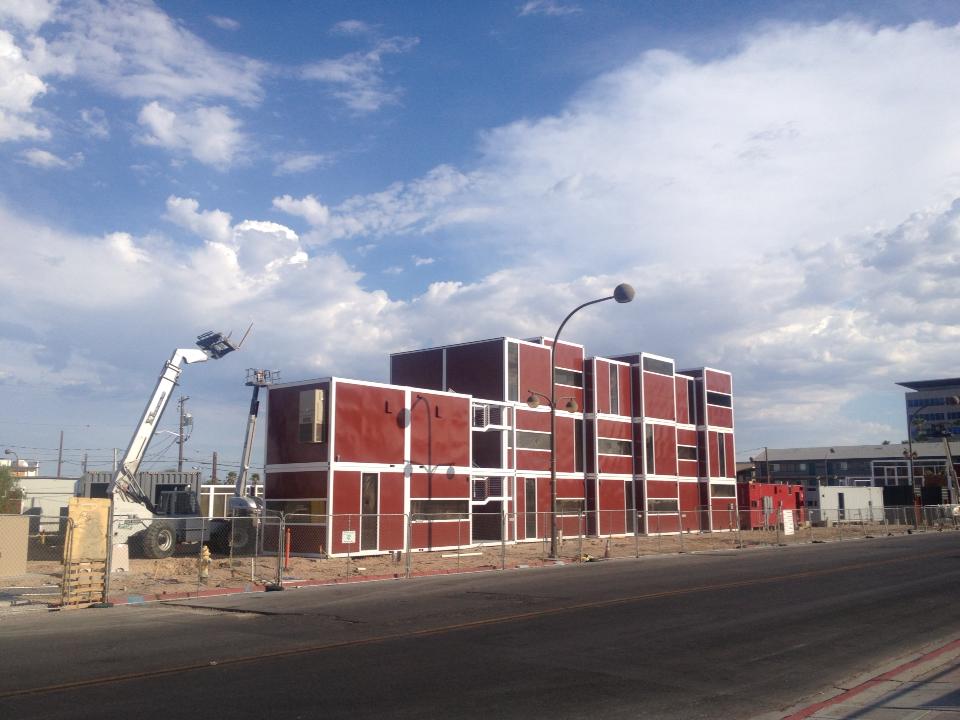 Where once there was a run down Motel 6, there is now a community hub with live music every day and a place to eat shop and play while actually getting to know the community.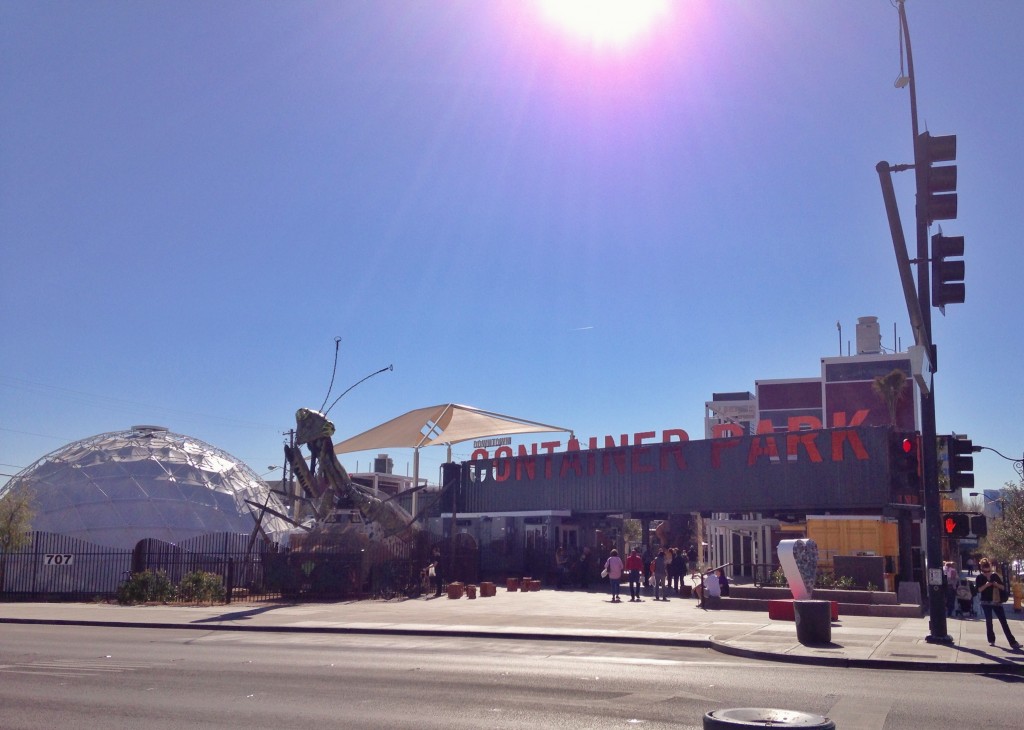 This kind of magic didn't happen over night, although it feels as if it has just sprung up out of nowhere.
When I made my first visit to Downtown Las Vegas in January of 2012, I didn't know what to expect, but after being invited by one of my business idols and inspirations, Zappos CEO, Tony Hsieh, (pronounced Shay) I jumped at the chance to see what he was so excited to show me. We had met at an event at Sundance Film Festival a few weeks earlier and I took the opportunity to express my admiration for his book, Delivering Happiness, and the impact it had on me and starting my business, LMH Promotions. On the spot he invited me to visit Zappos headquarters and Downtown Las Vegas and the next week I was getting a walking tour from Tony himself.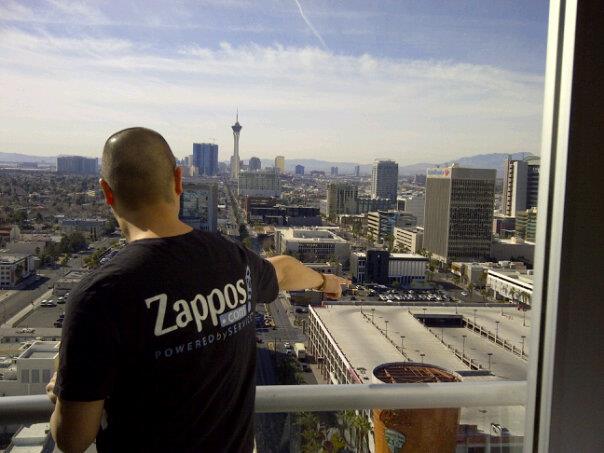 He pointed at empty lots and run down buildings and told me of the plans they had to bring in Burning man art instillations, a dog park, community centers and places for families to eat and shop while their children safely played.
Tony and the Downtown Project have invested 350 million into these different revitalization projects along with innovation and creativity to create a community even I would want to live in. I was immediately enchanted with the vision of this quirky and convincing man who was so excited for what was to come.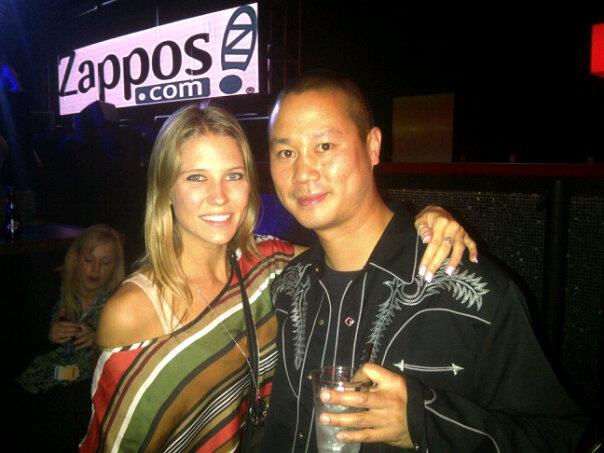 The past two years I have taken every opportunity to visit Downtown Las Vegas and have watched as empty lots have become magical community spaces and run down buildings are now beautifully designed work spaces packed with tech start ups, fashion designers and artists.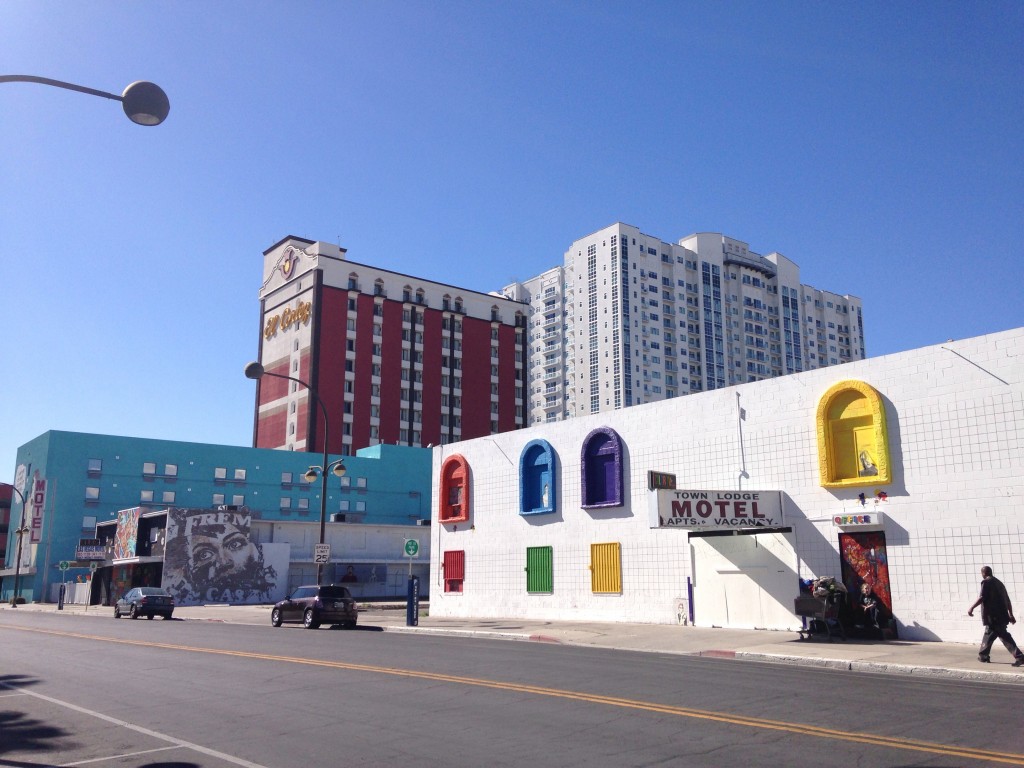 This empty motel was transformed into an art gallery for the Life Is Beautiful festival in October while other walls all over Downtown were completely covered in gorgeous murals by world famous street artists.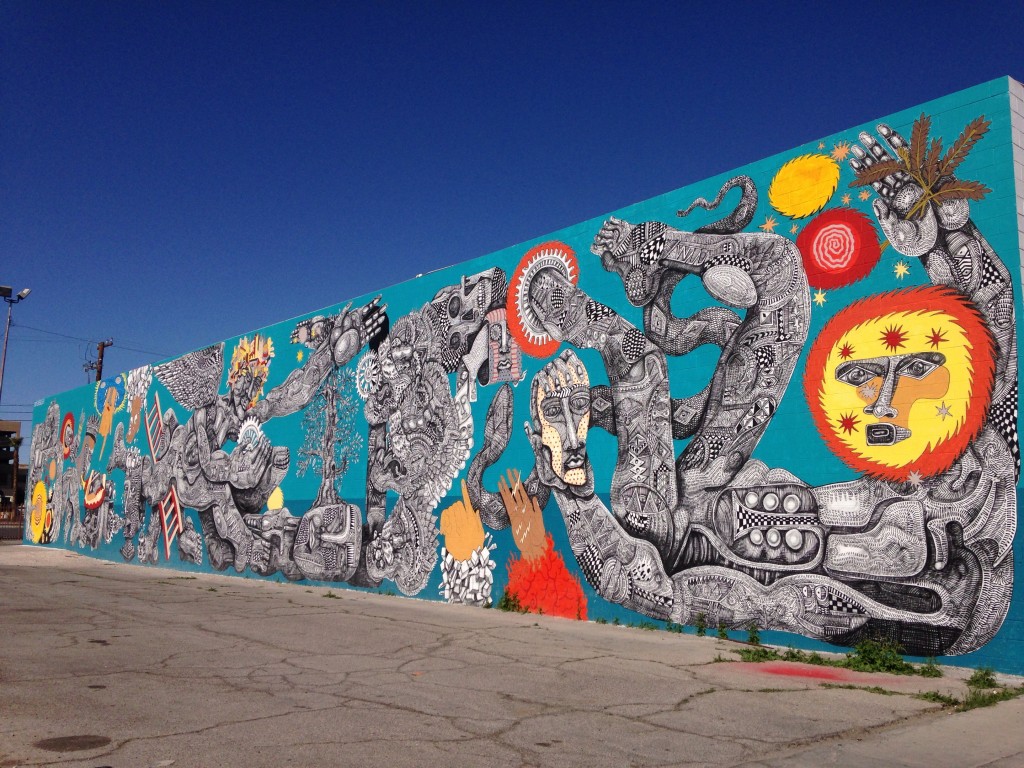 The old 7-11 on the corner of Fremont and Las Vegas Blv is now the Inspire Theatre where you can catch a "TED" like talk, grab a cup of coffee or drink at the rooftop bar and browse through the worlds largest magazine rack.  The Gold Spike casino is now a fun and funky hang out with giant sized board games instead of slots and card tables and secret surprises through out.
Just bar hopping down Fremont East is a fun night out without all the typical Vegas drama.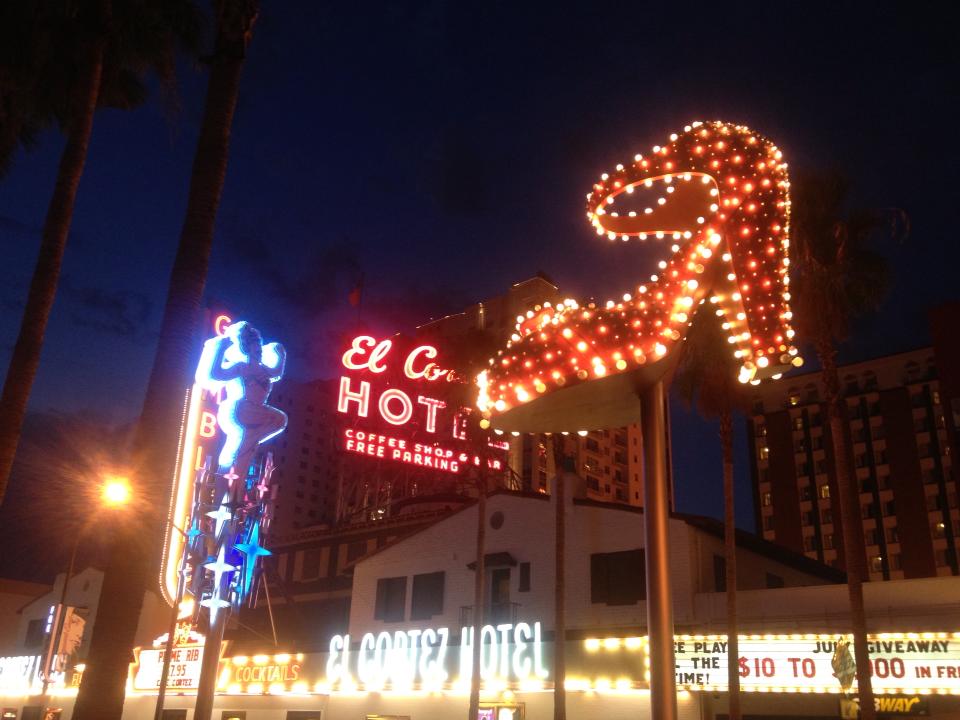 Zappos headquarters is now in the old Las Vegas city hall and is famous for its fun and zany company culture where people love their job and enjoy coming to work. The "offices" are decorated and they celebrate any and every occasion plus pajama day and their very own Zappos bar. The campus is open to the public so anyone can join the fun. I highly recommend a guided tour though Zappos and Dowtnown, including a tour through Tony's penthouse at the Ogden where many of the Zappos and Downtown Project staff live. Imagine grown up dorms.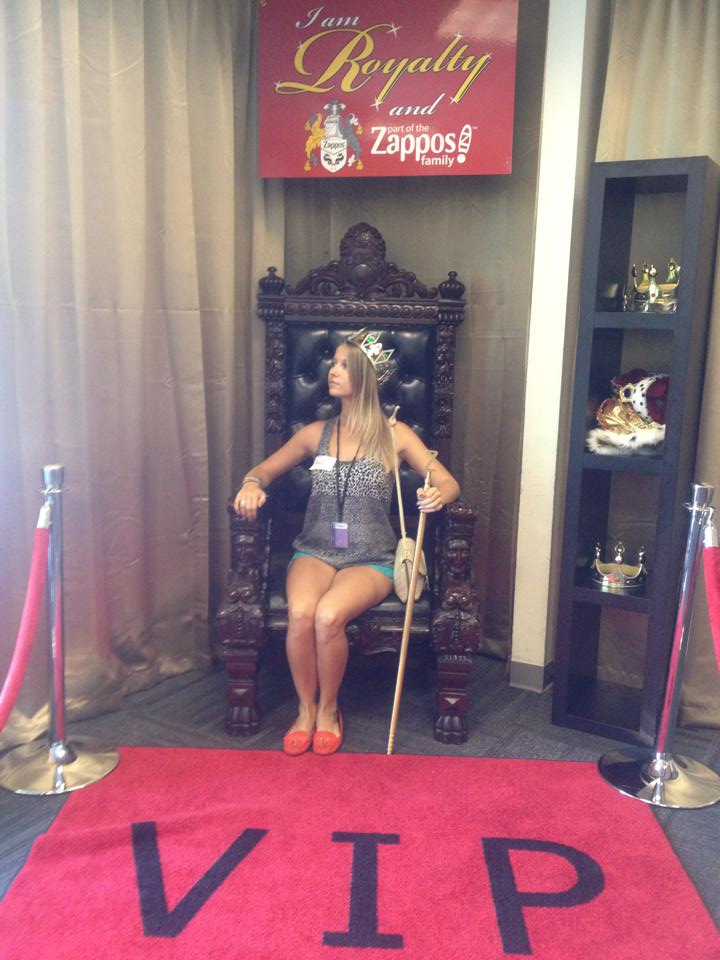 There is a reason this place has become my second home. It is quickly changing the game in Las Vegas, which was once the City of Sin is now a place you can leave feeling smarter and like a better person. Let me know if you want to visit, I can make sure you get a great tour and some of the secret spots like the speakeasy at Commonwealth and hidden see saw behind Park. I promise you will fall in love with this community like I did.