I jolted awake at 4am this morning with a million things racing through my mind and no chance of going back to sleep. So I do what any insomniac might do and troll craigslist for treasures. 
Craigslist Ad: "I have too many globes and my wife just kicked 4 of them out of the house. I have the three pictured plus a globe of The Moon – pretty cool. They are $20 each/firm with no volume discount. Preference to anyone that wants more than 1. Thanks again."

Lindsay's 5am email: "Hi! I am very interested in your globes, including the one of the moon. My boyfriend made me clear out a LOT of my stuff since we just moved in together so I feel your pain. I do not have a globe though and definitely need a few…  I will love them as much as you! Thanks!"
____________________________________________
I say "made me" but really, I was happy to see it all go. When we drove away from our house with a Uhaul full of crap to give away, I felt a thousand pounds lighter. It felt really freeing and made this all very real. 
We're moving in together. 
Now this isn't a crazy thing to happen now days. Its happening more and more with us, crazy millennials. Co-habitating before marriage. Its better for our budget especially since we're already having so many damn sleepovers anyways.  Its a great way to "test out" our mate to see if they are the real deal. You get to know all their dirty little secrets whether its old hummus under their bed, or his old "sexy" home videos. You learn if you can juggle responsibility together. You see what kind of team you are when it really matters. You find out if you can even tolerate the person in large doses. 
Its much different than being on a vacation or trip. While I also require that while vetting any of my potential partners, there is still an eventual end date on any trip. Moving in together means there's really only two possible outcomes. 
1. You can heart wrenchingly pack up, dividing belongings and co-purchases, super charged with emotion as you wonder what to do with the thousands of photos and feel like your heart is being torn from your chest while you are roasted over a pit of lava.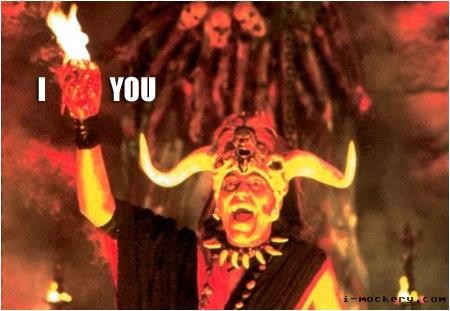 or
2. You see it through, with all the good and the bad, sometimes not even speaking or sleeping in the same room. Maybe you add a couple more young, messy roommates, and totally mess up the vibe you both worked so hard to create until they leave again and then one of you dies. Thus, leaving the other to possibly wake up to your cold corpse and have to arrange your funeral and then live alone and wait for your turn or go back into the DATING SCENE. (Worse than death in my opinion.)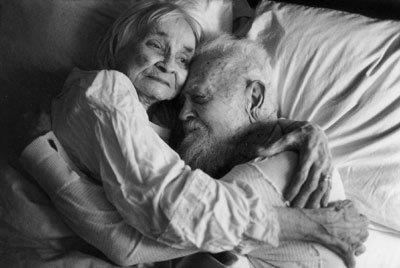 So yes, I'm saying, either way, we are doomed at this point. 
I'm not saying it isn't worth it. I'm saying either way we are doomed in life and love. There is no easy way out. If you chose to truly love, you chose to put your heart and your life, in someone else's hands. You have to be all in or it doesn't work. 
Confession: I have never gone all in before. Sure, I was living with my ex, I was ring shopping and wedding scheming and playing house but it was to make him happy because his happiness made me happy. Now was this self sacrificing and in some ways, disingenuous? Maybe.
In the past I had been too selfish. I wanted to keep too much of my life separate, keeping relationships private, off social media. I wanted to "maintain my brand" and my image. A big part of me was just scared. I was scared if it didn't work out that I would feel the fiery heartache of removing that person from my life, embarrassed, explaining to people over and over, or, gasp….changing my Facebook status to single, OH MY! 
I was so angry after my ex cheated because I had felt like I had let him into my life. I was his biggest supporter, helped his business and brought him into mine. We loved each others families and had dreamed of our own. 
But I wasn't always all in. For the first year I rolled my eyes or teased him anytime he brought up marriage. I told him it was over rated and put down his fairy tale dreams because of my own troubled family history. I held my ground on issues that didn't matter to me as much as I thought. I kept my own Carrie Bradshaw apartment as (a pretty sweet Airbnb side business) but also a "just in case" backup plan. 
I was guarded and I didn't really let him in. Maybe it was my intuition. Maybe my walls were too high. Either way, when I moved back into my backup plan apartment, I took a long hard look at myself and realized I had made myself right. What you fear, you create.
Time to change. 
Now I could write another novel about how easy things with my new love have been, how we share the same views and values and spiritual practices but I wont bore you. ;) 
What I will say is that it feels so easy and it is a stress free love. (Which is ironic for two business owners with anxiety.)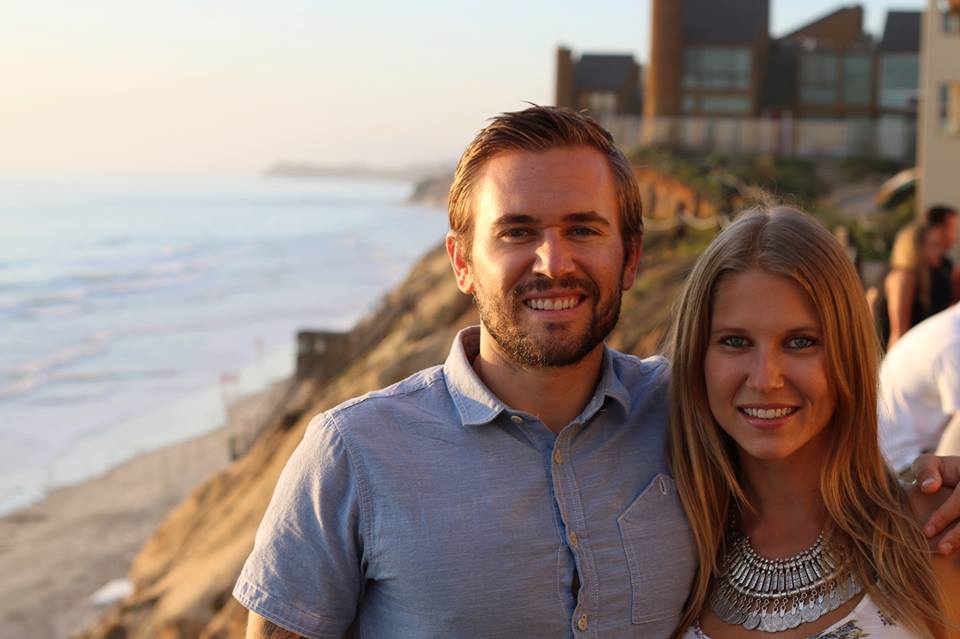 I feel like this is a real shot at true love, loyalty and equal partnership so I had to make the choice to grow out of my comfort zone. I have to be fearless. Either I am getting my heart ripped out or I am getting my heart ripped out, but I know that theres always lessons to learn and life goes on. (Unless I die first.) 
So I cleared out half of my collections (clutter) and artifacts (things left by half a decade of old roommates and guests) and made space in my home, my heart, my life, for my love.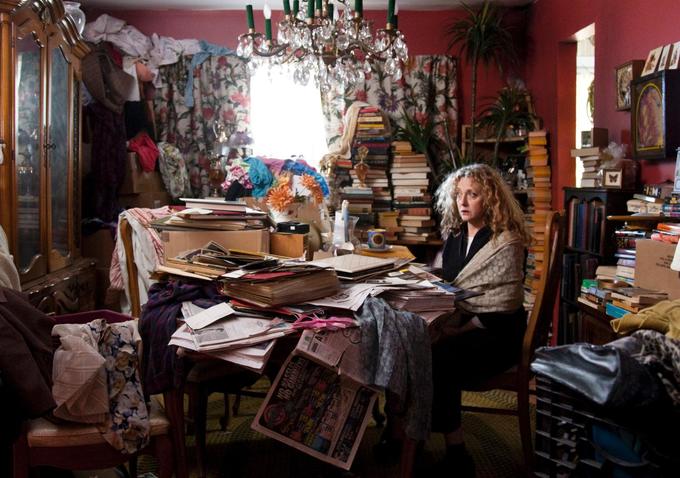 We are keeping his place in North PB as an Airbnb rental (its too sweet of a gig not to) and not as a back up plan (lets be real, his king size bed and massive bean bag are never getting back out of here.) Its an end of an era, the JediLounge is no longer a youth hostel, a travelers pit stop, but a real home. Time to settle in. Here goes everything!