It is no doubt we are seeing an exciting shift in the direction of marketing.  Brands are getting creative, conscious and incorporating a purpose or cause. We see this amongst small local businesses looking to connect with their communities and the largest businesses looking to give back and be a global influence for good. Brands like Zappos, Orbitz and Virgin are leading the way for business to be exciting, fun and creating positive changes for the world. They are a few of many examples of companies, with a new and better way of doing things, I would love to thank and feature here.
 In my short video, I discuss how cause marketing is good for everyone, the business, the consumer and the cause, as well as how it was a main factor in starting my business, LMH Promotions.

  Laakra is a fun, festival & yoga brand, with hand drawn designs of spirit animals, stellar creations, witty sayings and clever puns. (Karma Chameleon and Meowter Space being two of my favorites) Krissy Sunflower, the owner and designer of Laakra is also a dear friend and partner in our newest venture givebackpackers.
The last year we have been working in Baja, Mexico, and with the help of local non profit Vida Outreach, we have already created a successful model of reselling handmade bracelets, backpacks, headbands and soon, custom yoga mat bags, to create revenue for the artisans as well as donations for nutrition and education programs run by Vida Outreach, through the Laakra etsy shop. 
We have seen what is possible with very little and are ready to take the next step, to grow our businesses and assist more people globally.
"I am confident my dreams for Laakra will come true with your support. My visions are full of drive & compassion. With each small step, I hope to make a big difference. I hope we can take steps together to believe and be a better future. Together let's spread messages of love, light & serenity. Together let's give back to causes in need." -Krissy Sunflower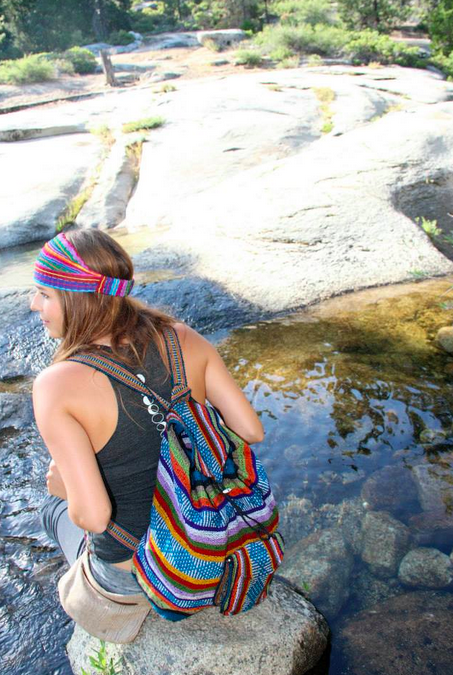 ArtLife is a Southern California local clothing comapany based on the surf, skate, snow lifestyle with inspiration from world travel, music and street art. The founder and designer, Dominic LaBarbera has a passion for travel and giving back, just like us, and not only supports artists in the countries he visits but has also teamed up with Laakra to help support Vida Outreach through carrying their accessories and donating to their nutrition and education programs in Mexico.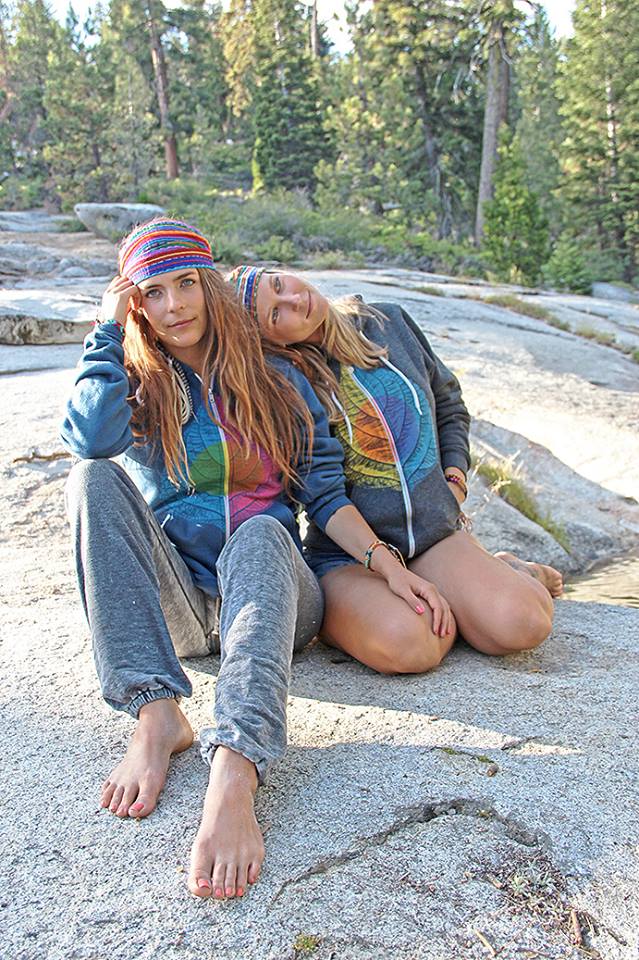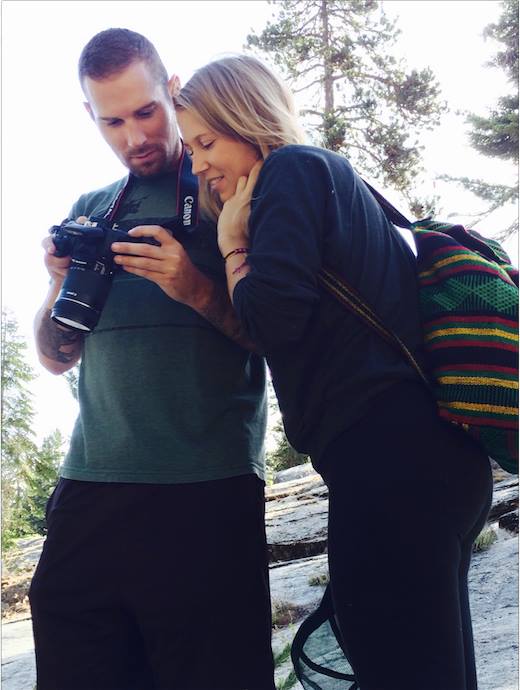 I have had the chance to work one on one with Nick Unsworth and Life On Fire, like here in this interview about finding your purpose from your story, speaking at events for foster youth, "Pay It Forward Friday" random acts of kindness. Now we have teamed up to bring you the Life on Fire Virtual Summit with 25 amazing interviews from entrepreneurs and thought leaders on marketing, mindset, networking and purpose. It is free to watch/listen and there will be a lot of bonus content and products available for donation to help us reach our fundraising goal of 25k to build a school in Guatemala.

 Paying it forward and giving back are two thoughts that resonated strongly during the conception of Fortune. Strongly because founder Jason Herrick's mother was homeless and living in shelters for ten plus years and his heart goes out to those who are in similar situations. The goal of this organization is to make a difference through leading by example and that is why I was happy to accept a position on the board of Share the Fortune. This fashion/events company is donating a portion of  time, energy and proceeds to the less fortunate and are truly living and breathing the mission to "spread a fortune of love and life." Whether it be through fundraising at our events, clothing drives during the holiday season or volunteering to feed the homeless, the passion for giving back to those in need runs deep in the company. It really is the least we could do for having such an amazing opportunity to being living our dreams through Fortune 421.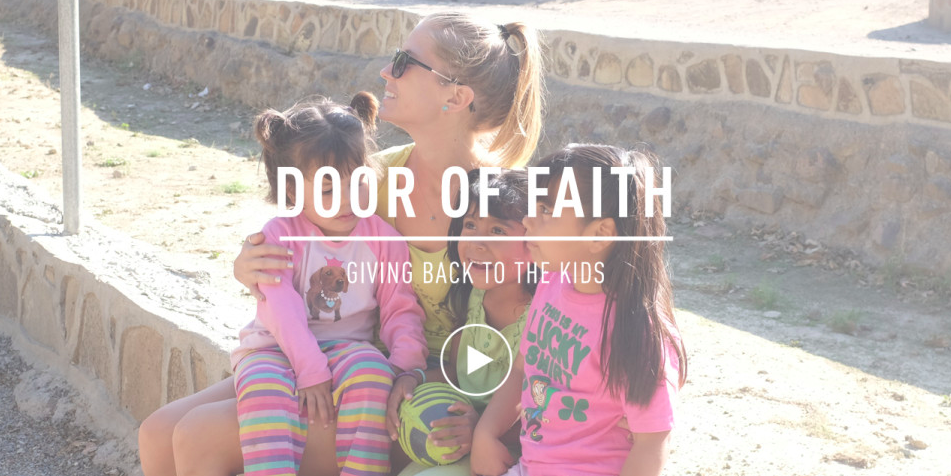 No other brand is quite like Virgin. It revolves around delivering value pricing, high quality, fun, great customer service, innovation, people-oriented, hip, and of course, led by Sir Richard Branson, and his personal reputation as a leader in business, adventure and philanthropy. Virgin stands as a super power in business, while maintaining the belief that business must be a force for good and use its influence and resources to help find solutions to some of the world's major issues with their own non profit, Virgin Unite.

On the Virgin website they simply state, " We stand for value for money, quality, innovation, fun and a sense of competitive challenge. We strive to achieve this by empowering our employees to continually deliver an unbeatable customer experience." Virgin has tried their hand at just about everything and successful or not, they have been innovators in business, technology, social issues and are even launching Virgin Galactic space shuttles in the following year. Virgin marketing has always been fearless, fun, bold and inspiring to anyone in any business and Branson and his team of 50,000 people, in 34 countries are always thinking of new ways to inspire. Many of their ads have been simply shocking and so racy they have been removed from certain places. Virgin is certainly fearless and that is why we love them!
For over 30 Sexy Years GUESS has been a fashion icon around the world. Their ad campaigns have become iconic and their models have been immortalized as the classic image of beauty. Beyond fashion and beauty though, GUESS has done a lot in the philanthropy world. LMH has been providing promotions campaigns and event staffing and management for GUESS since 2010 and many of those events were benefits for the Make-A-Wish Foundation, Invisible Children and our own fundraising campaign for the Peruvian Hearts Oprhanage. GUESS donated items to be raffled off as well as GUESS fanny packs full of promo items such as chapstick, headbands and other gifts for the children who have close to nothing of their own.  Most recently GUESS sent supplies and volunteers to assist the Red Cross in the Philippines after the earthquake. Now that is what we call sexy!